ITALIAN CUISINE
PRIME STEAKS & SEAFOOD
Located in Brooksville, FL, Papa Joe's is a purveyor of fine Italian dining.
Papa Joe's has been a family tradition since 1981, when founded by owners Joe and Donna Giarratana. Their passion for family and community and love for GOOD FOOD, has proved to be a recipe for success. With the tremendous support of family, friends, and loyal patrons, Papa Joe's has grown from their humble beginnings to meet the demands of their community and now includes a Continental Catering service and an eclectic Gift Shop that includes a Mini Day Spa.
Papa Joe's has been proud to serve the community with 36 years of excellent food, family, friends, and fun.
We invite you to explore our website and learn about the many different services we offer. If you have any questions, please feel free to contact us.
Auguri!
Phone
352-799-3904
Location
6244 Spring Lake Hwy. Brooksville, FL 34601
Hours
Tues-Thurs 11am–9pm
Fri-Sat 11am–10pm
Sun 12pm–8:30pm Mon Closed
We are CLOSED for the following HOLIDAYS:
Holy EASTER Weekend (Friday, Saturday & Sunday) July 4th, THANKSGIVING DAY & CHRISTMAS DAY.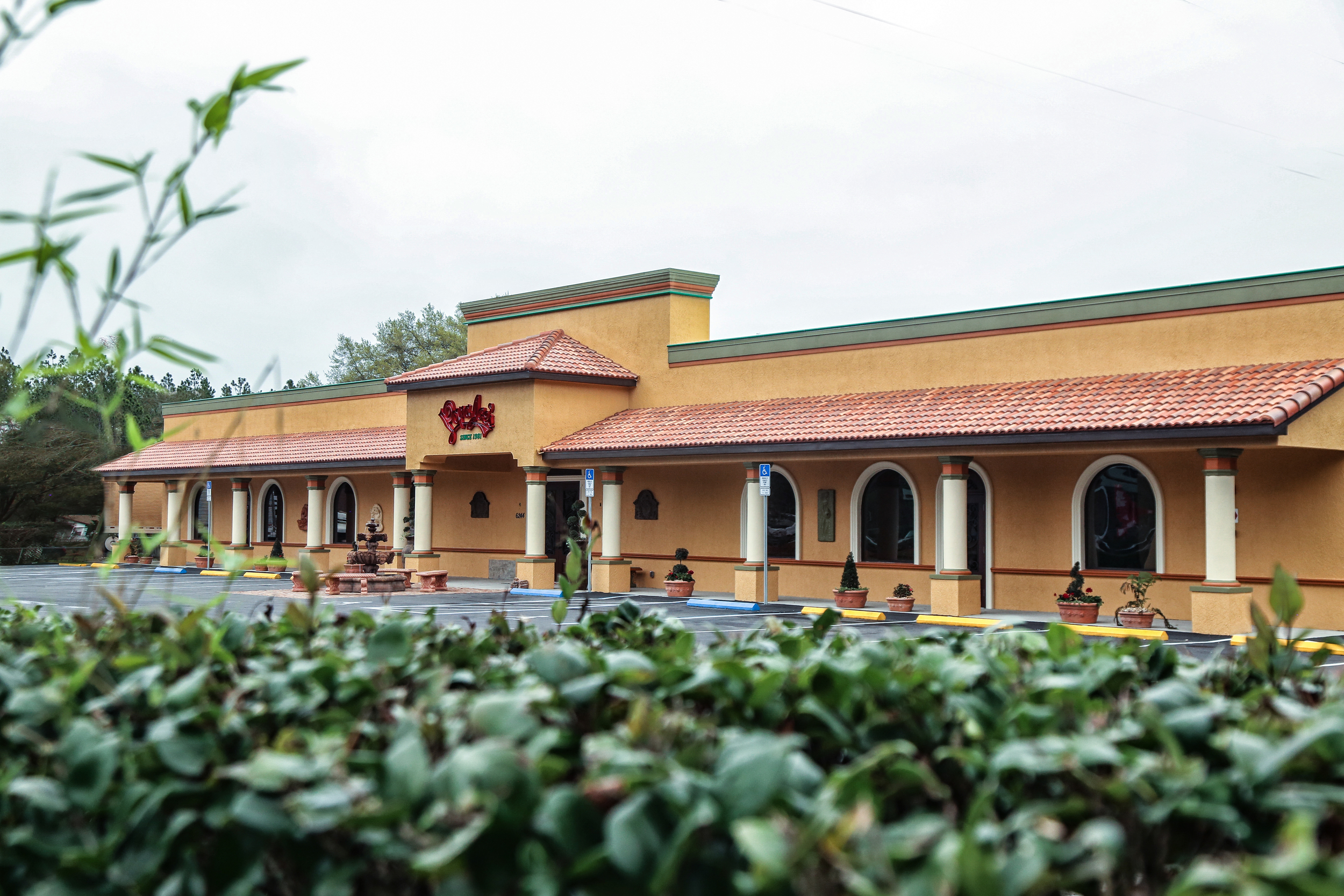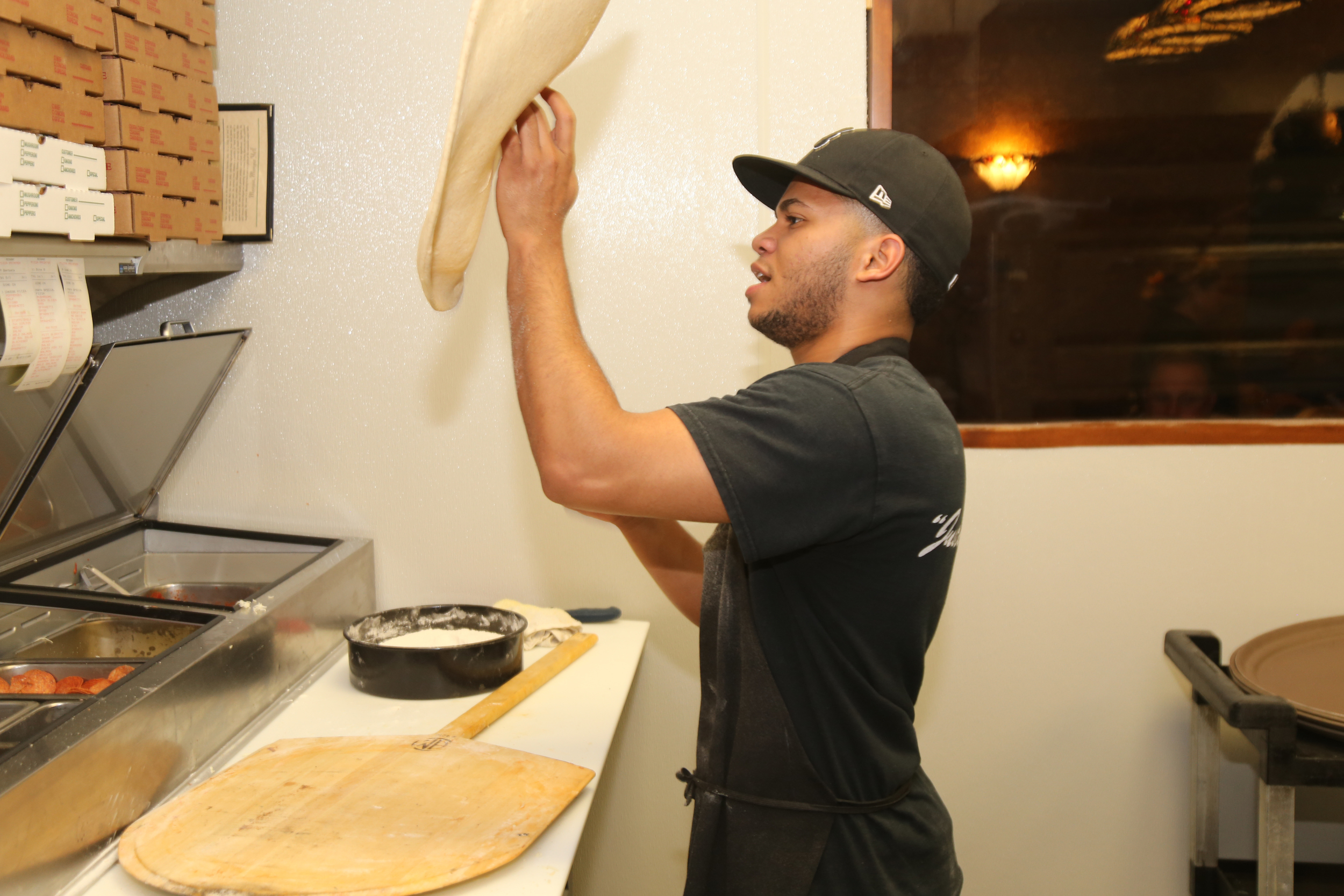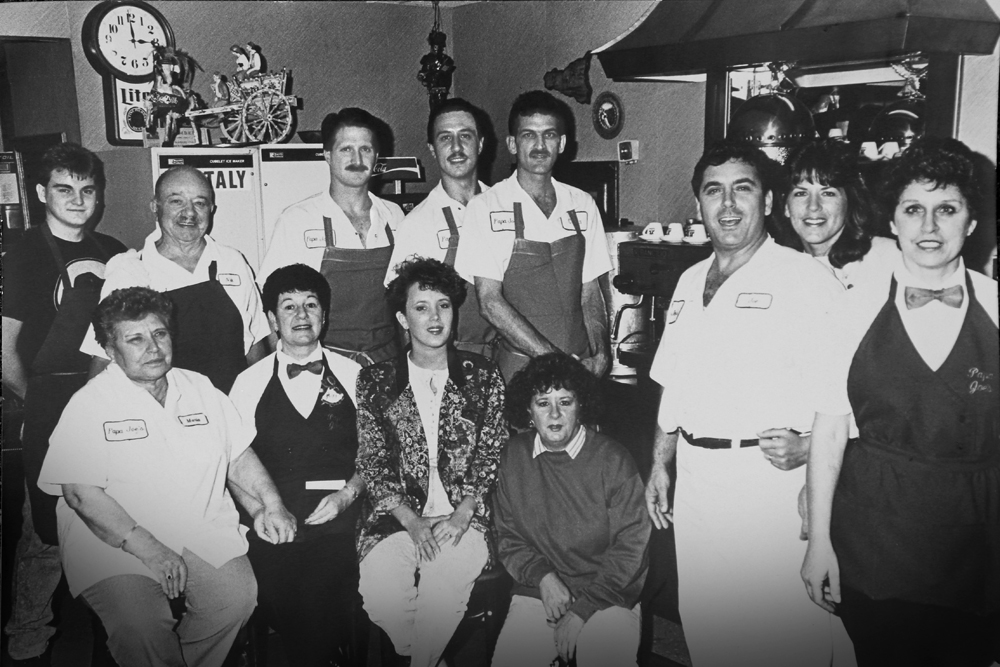 Community
At Papa Joe's, we understand that it's all about giving back! One of the many ways we do that is our Annual 99¢ Anniversary Pasta Fest where we rally the community to come together in support of a good cause. This celebration has been held every year since we opened in 1981, and each year a different charity is selected as the recipient of all proceeds. Here is a list of just a few:
Hurricane Andrew Relief Fund

Special Olympics

Dawn Center

Women's Resource Center

Habitat For Humanity

St. Jude's Hospital

Cooley's Anemia Foundation

Local Church Youth Ministries

Take Stock In Children

The ARC Nature Coast

The Jericho Road Ministries

Mary's House

Jericho Road

Love Your Neighbor

Live Oak Theater

NAMI

Hernando County Veteran's HEAT Factory
We hope you can join us for our next celebration. It's held the first Tuesday of every October.
Loving Food Cooking Show & Culinary Scholarship Fund
It's always been Joe and Donna's heart to love and give back to their community where they could. It was only natural for them to want to combine their love for food with their love for people. This gave birth to both the Loving Food Cooking Show and the Loving Food Culinary Scholarship Fund.
In the Loving Food Cooking Show, Joe and Donna were able to share some of their favorite recipes as they demonstrated various cooking techniques. During each show they highlighted a local charity as they interviewed their special guest of the day so as to make the public more aware of who they were, what they provided, and what their needs were.
Joe and Donna are also strong believers in the value of our youth and it brings them great joy to see the young people of our community excel. Through the Loving Food Culinary Scholarship they are able to take part in helping young chiefs in the making to move forward toward their goals and dreams
Click to download full Scholarship Application and Eligibility Requirements
Ask about our Featured Specials!
Dinners served with garlic bread ~ Add Salad or Soup $1.95
Reservations
Reserve your table below:
(Please Note: Although we take Reservations, some tables are set aside for Walk-in availability as well. Walk-ins are Welcome!)
For parties larger than 8 or if you prefer to speak with someone on the phone, please call us at 352-799-3904.
Papa Joe's Shop
We sell homemade sauces, soups and a variety of desserts
Papa Joe's VIP Rewards Justa For You!
VIP Rewards
Earning rewards is fun, easy, free and available now! We have a great program that gives you the opportunity to earn points through participation and purchases. Simply sign-up for Papa Joe's VIP Rewards by Clicking the "Join Now" button above, Text the word "Join" to 352-759-1023 or Download our Mobile App below - answer a few simple questions and you're done!
With 4 Levels of Membership, your rewards potential can increase with your progress! Once you reach reward thresholds, you are able to cash-in your points for money off your bill or receive various treats as specified per reward.
ABOUT THE PROGRAM
How your VIP program works:
Simply identify yourself during a visit and your server will associate your account with your guest check and you will start earning points toward future savings. You may be required to present a form of identification such as a driver's license to validate your identity.
Only one reward redemption can be made per visit.
Our program may from time to time have certain other benefits and or restrictions that apply.
Tier 1
(Bronze)
Earn ratio: 1 point per $1 of qualified purchases

Starting level: 0 points

Ending level: 500 points
TIER 2
(SILVER)
Earn ratio: 1.1 points per $1 of qualified purchases

Starting level: 501 points

Ending level: 1,000 points
TIER 3
(gOLD)
Earn ratio: 1.2 points per $1 of qualified purchases

Starting level: 1,001 points

Ending level: 1500 points
TIER 4(PLATINUM)
Earn ratio: 1.3 points per $1 of qualified purchases

Starting level: 1,501 points

Ending level: Unlimited points
PROGRAM RULES
You must be 18 years or older to join and no purchase is necessary.

Points are not awarded on redeemed gift certificates, purchased gift certificates, alcoholic beverages, tax or gratuities and will be issued on qualified purchases only on day of purchase.

We reserve the right to change or discontinue this program at any time without notice.

If a member fails to earn at least 50 points during any 12-month period they may be considered to be inactive and their points may be deemed to be invalid or suspended.

Reward points cannot be used to purchase gift cards.
Papa Joe's Gift Cards ~or~ e-Gift Cards Available Here!
NEW! Papa Joe's e-gift cards
Need a last minute gift? Just choose one our Virtual Gift Cards and email it to your friends and family so they can enjoy!
Papa Joe's Conventional Gift Cards
Order your refillable conventional Gift Card today for Yourself or to Gift. Just give us a call at 352 799-3904 and we will be happy assist and to get that right out in the mail for you! These Gift Cards link with our VIP Rewards program so you can keep track of the balance on our downloadable app or reload as desired.
Capricci Gifts & Healing Waters Day Spa
Gift Certificates
Don't know what to buy for that Occasion? Let your special someone know you are thinking about them with a Gift Certificate or E-Gift Card from Capricci Gifts & Healing Waters Day Spa! Capricci means to pamper and spoil. All of our gifts are personally selected with great care by the owners. There is a wide variety of gifts to choose from. We have something for everyone, including that hard to buy for person on your list! Call or stop by the Gift Shop today to get your customized Gift Certificate or visit www.capriccigifts.com to purchase a virtual E-Gift Card sent via email.